Look good, feel good. New clothes can lift spirits
and that helps parents age well.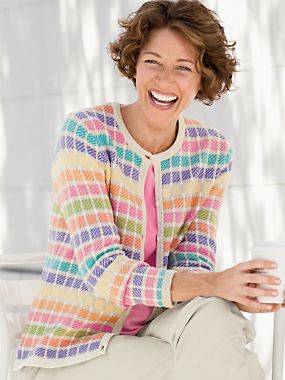 Most women like to look good, yet aging issues, including lack of energy, may dampen a woman's enthusiasm for buying clothes. Mother's Day provides a chance to update older women's wardrobes. For fashionista's daughters, shopping for Mothers is fun; for others it's a chance to help frumpy-dumpies look good.
My 101 year-old mil's favorite clothing catalogs (now on-line) are below, carrying a wide variety of smart, well-priced clothing and accessories for women ages 50+++. No wonder they're popular with many older women, as seen by the commenters' ages.
http://helpparentsagewell.com/2015/04/21/aging-parents-mothers-day-gifts-fashionista-or-frumpy-dumpy-whats-a-daughter-to-do/